Wrecked Vehicle
Don't fix it…Sell it!
When you wreck a vehicle, the insurance company pays to repair the vehicle. Instead of fixing the vehicle, keep the insurance repair money, avoid the repair hassles and combine that with the amount IQ Auto Buyers will give you and usually this will be the equivalent of selling the vehicle.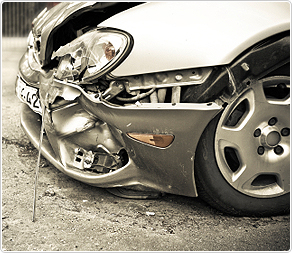 Wrecked New Car
OUCH! Few things in life are more painful than wrecking a new vehicle. The last thing you want is to go through having the repairs completed, get the vehicle back and then encounter problems for the rest of your ownership. Everyone knows a wrecked vehicle will never be the same, especially foreign cars! Not to mention the diminished value of the vehicle after the repair. We will buy the vehicle like it is, and in less than a day you can be driving another new car!
No Insurance
There are an incredible number of vehicles driven that have no collision insurance. A 5, 6, 7 year old vehicle that is paid for typically has no collision insurance. If it is wrecked the entire 100% cost of repair comes out of the owners pocket. We will buy the car as-is and let you get on with life.
Avoid the hassles of dealing with your wrecked vehicle. IQ Auto Buyers is the Smart Way to Sell Your Car.